These days, energy bars are a great alternative to unhealthy snack foods. Athletes, models, young people, and celebrities who care about their health are staunch fans of these types of products. Energy bars are made of grains, nuts, honey, and other high-energy foods and have a high nutritional value.
The initial idea to encourage consumers to use these healthy products was to use images of famous personalities from around that world that invoke a sense of nostalgia and were related to the type of bar.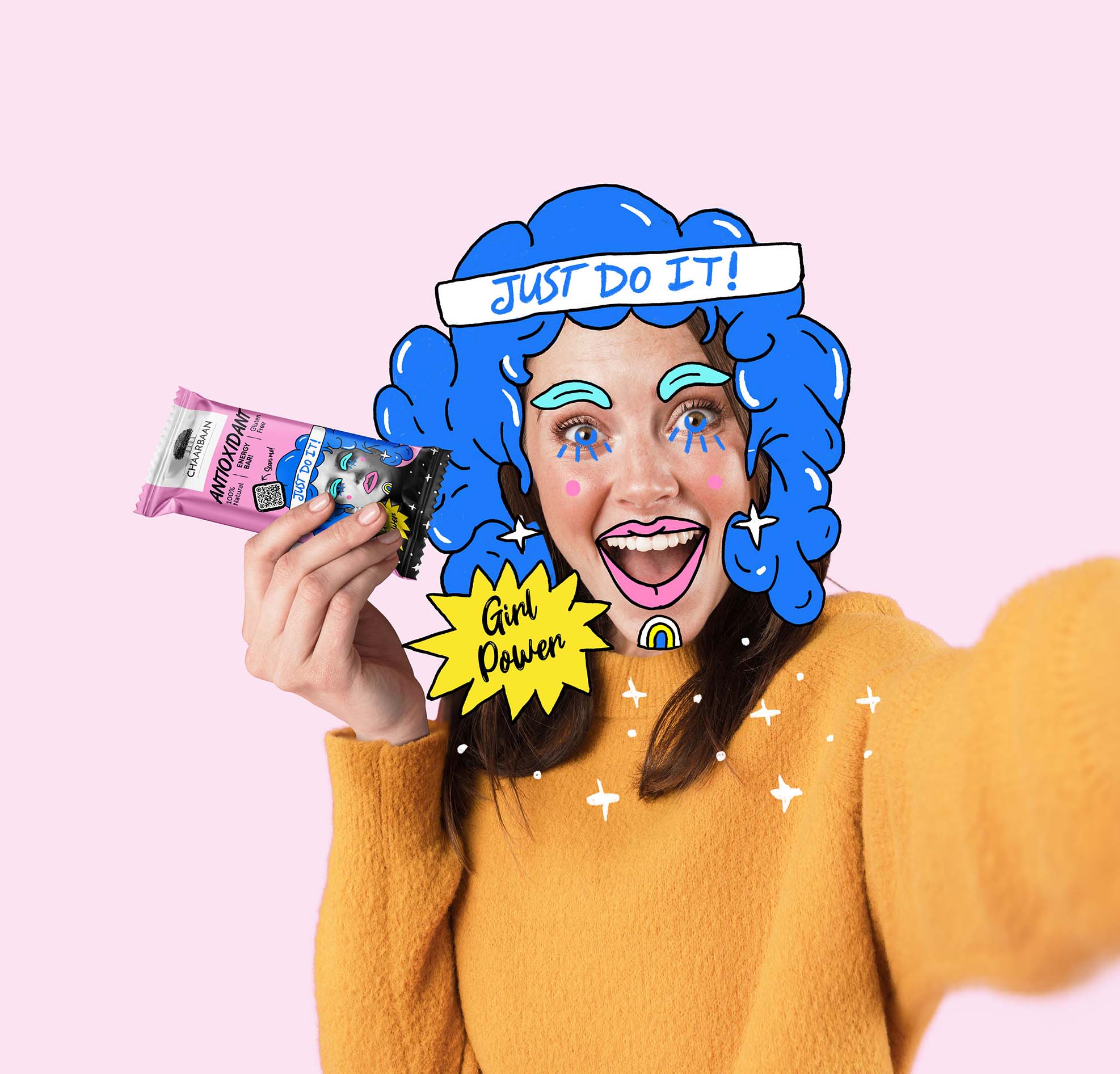 GO VIRAL!

The strong factor of this packaging is its ability to be published by consumers through the Instagram AR filter. By scanning the QR code on the package, consumers can easily share photos of themselves with the characters, thus allowing the packaging to go viral and the brand to gain greater recognition. It also encourages consumers to use this healthy product.
TAKE A SELFIE

Another key point that is a target of this product is the importance of social media by young people. Using the Instagram AR feature and making an AR filter for each character is sure to increase the attractiveness of the packaging and popularity among consumers.

In the design of the antioxidant product that was intended to be sold in women's gyms or places frequented by women, we decided to use the character of Marilyn Monroe, with all her feminine charm, and create a combination of modern imagery and illustration.
MORE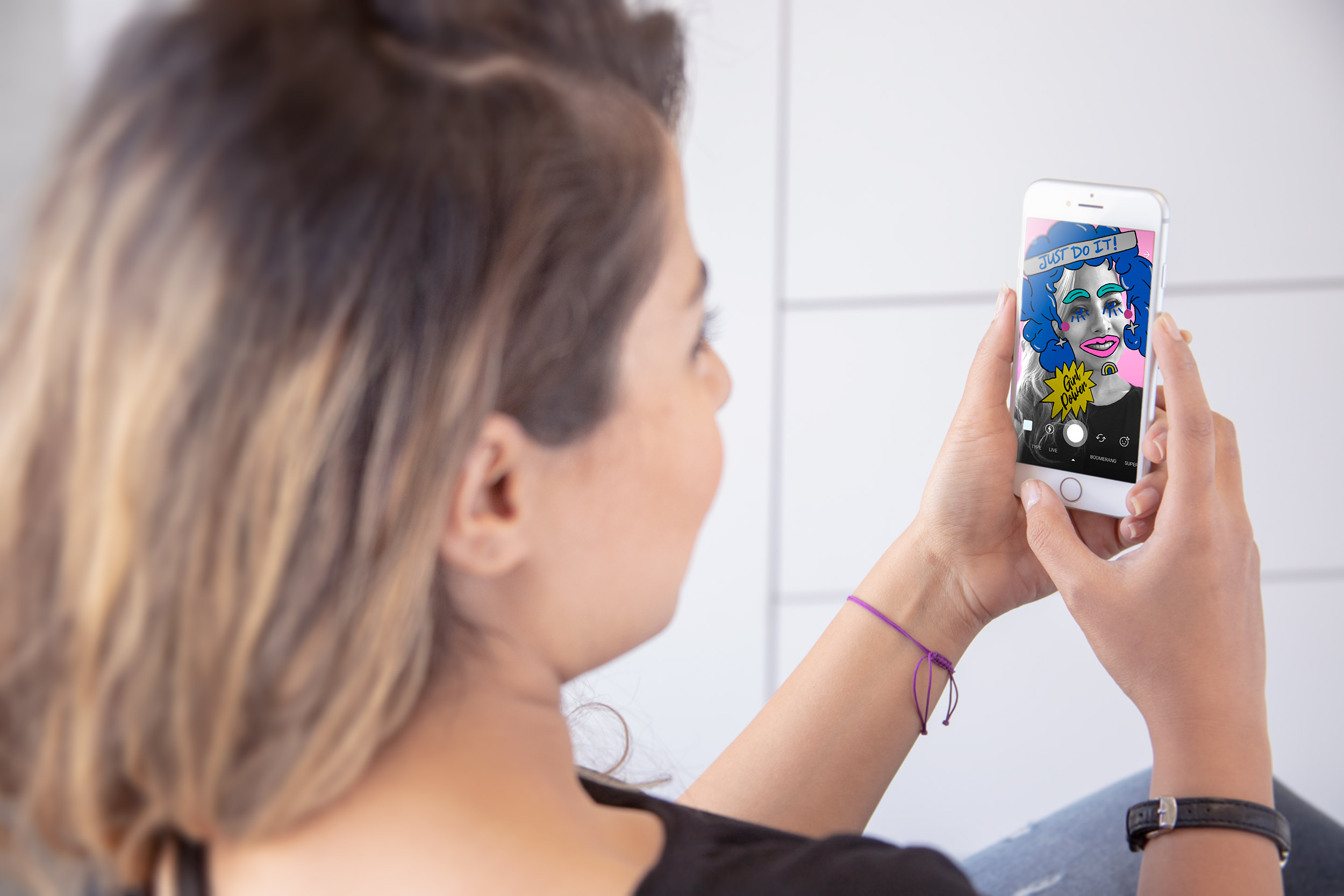 Similarly, for the energy product, we used the character of Elvis Presley, who always appeared on stage full of energy.
For the protein product, which was aimed to be sold in men's gyms or other places frequented by men, we used the character of Mohammad Ali, the world-famous boxer.